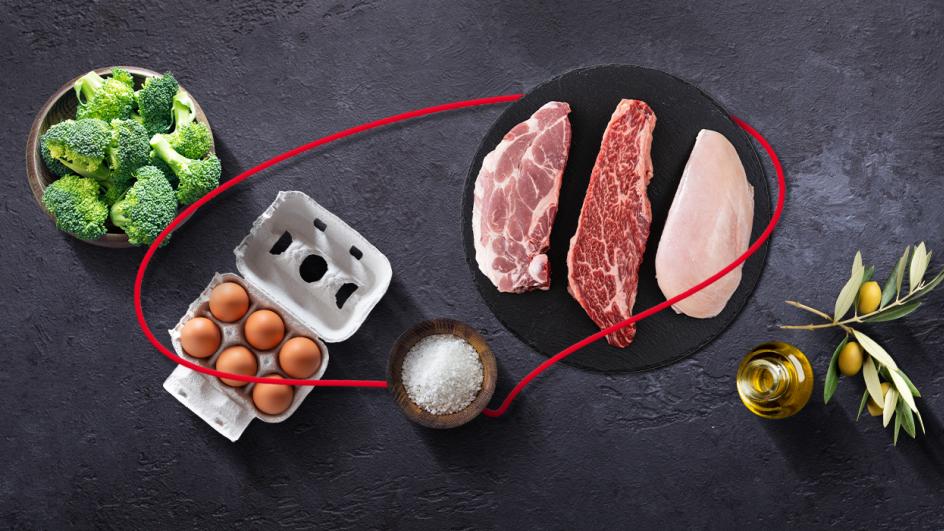 15 Long Lasting Staples
Throwing together a quick, nutritious meal requires a well-stocked kitchen. However, fresh produce is perishable and must be used within a few days. This makes new cooks quite anxious and confused when they're not buying for a specific recipe. Here are our Top15 long-lasting staples that we suggest you keep in the kitchen and why:
1. Extra Virgin Olive Oil: One of the reasons why the Mediterranean diet is considered one of the healthiest in the world. Cook with it, but also drizzle over finished dishes, like grilled fish, pasta, and vegetable sides.  

2. Sea Salt: Adding a sprinkle of salt to the foods you cook in your kitchen helps flavourspop. Just don't overdo it. Sea Salt also contains a higher mineral content than regular table salt. 

3. Eggs: Nature's perfectly packaged, hand-held, bite-sized snack. It contains lots of vitamins, minerals, and it's a complete protein. Add to its uses as the foundation of many recipes or the binding agent for ingredients, and that it is simply eggsquisite.  

4. Grains & Dried Goods: Things like nuts, seeds, rice, sugar, flour, pasta, lentils and quinoa, can be kept safely at room temperature for months to years, making them a smart choice to buy in bulk. 

5. Canned Pulses: Beans and lentils are amongst the healthiest foods you can eat. Not only are they inexpensive, but they're also a great source of protein and fibre. 

6. Spices and dried herbs: Build it up as your cooking confidence improves. A great selection to start with is Dried Basil, Black Peppercorns, Cayenne Pepper, ChilliPowder, Ground Cinnamon, Ground Cumin, Nutmeg, Oregano, Paprika and Rosemary. 

7. Fresh Herbs: Packed with a surprising number of antioxidants in their little leaves, they add a wonderful flavour to any dish. It's always a good idea to try to start a small herb garden of your own. 

8. Garlic & Onions: Okay but don't be Tito about it 😉  Garlic and Onions are the backbones of SO many recipes and such a simple way to add flavour without adding unhealthy fats or processed ingredients. 

9. Frozen Veggies: It's great to have a wide selection of colourful fruits and veggies in your kitchen but let's face facts, they are highly perishable. Buy only what you know you are going to cook. AND make sure you have a selection of frozen veggies in the freezer. 

10. Frozen Fish, Poultry & Meat: Having an adequate supply of frozen poultry, meat and fish can help you prepare healthy, protein-rich meals and also allows you to look out for bulk specials. 

11. Oatmeal: Oats are among the healthiest grains on earth. Known for helping to lower cholesterol numbers, research suggests oats may also help you control your appetite. Enjoy it sweet or savoury!  

12. Bananas: They're economical, available all year, and supply a nice sweetness to foods like smoothies and plain yoghurt without adding sugar. 

13. Healthy Condiments: Adding a dash of hot sauce or drizzle of tahini to a recipe can take a dish from boring to sensational. But try to stick to the healthy ones. Things like balsamic vinegar, mustard, raw honey, sweet chilli sauce and Worcestershire sauce are always a must. 

14. Tomato Paste: Buy it in a can or a squeeze tube and use it to add an extra layer of rich flavour to dishes. It also contains cancer-fighting lycopene. 

15. Fermented Foods: Yes, you guessed it - Pickles! Not only are they delicious straight out of the jar or in a salad but also good for your digestive health and blood sugar levels. Plus they last for ages.